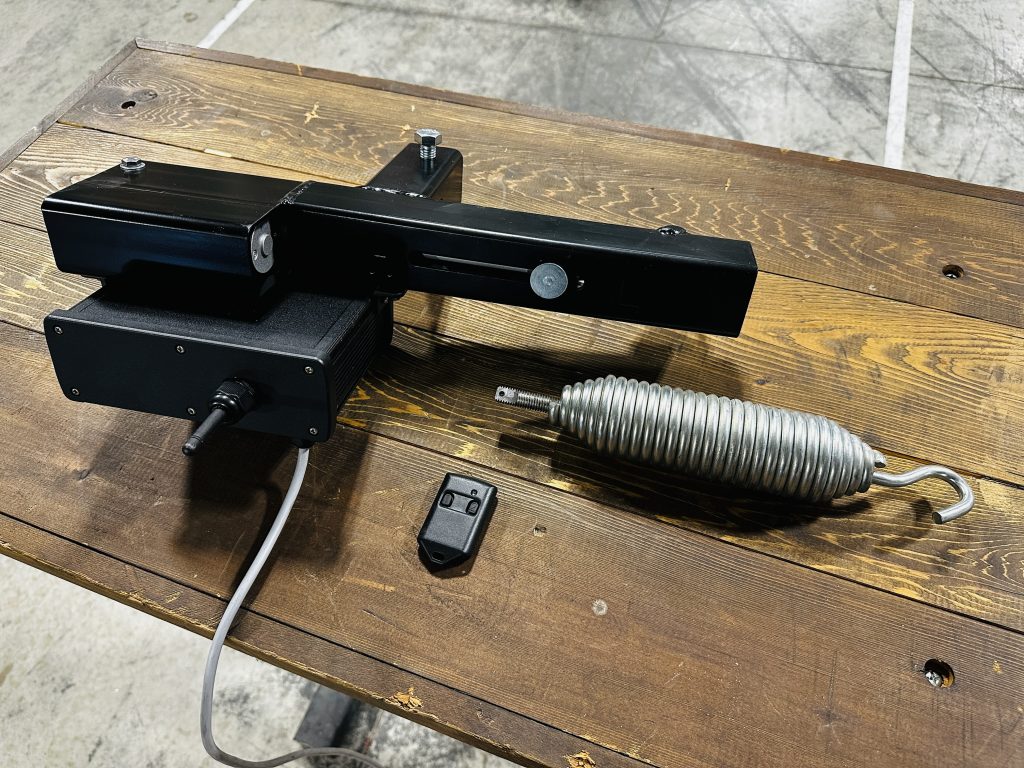 Standalone Spring Adjustment
Everything you need to take your existing (or new) trap to the next level. We've heard how you like our tool-free ability to change spring tension on any of our ClayBot options and now we've brought that technology as a standalone option. You may not have a need for full 3-axis control of your trap, which a ClayBot offers, but you do want the ability to make velocity and distance adjustments. Adjustment to the traps spring achieves this and now with a wireless option, it's easy. It's tool free. It's done with the touch of a button.
No more practicing shot after shot just to find that you were indeed behind that screaming crosser. Slow the target down and gradually bump it back up to the speed you want. This is the tool needed to make your practice efficient and effective. When and if the time comes when you want full control over the trap, you can knock the cost of the spring adjuster off and ease your way into a ClayBot without digging too deep into the pocketbook.